Prologue is a video production company based in Christchurch, New Zealand.
Prologue make video for web, corporate training video, documentary and music videos  Prologue also offer extensive Line Production services for other producers and directors.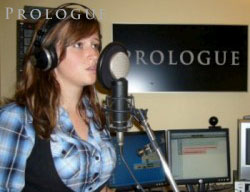 Prologue can produce your song or demo recording. We record you live, or in your rehearsal space, in our studio or facility of your choice. If you already have a song recorded we can produce your video. Prologue welcomes the opportunity to work with new or established artists or bands. We can also help you develop existing material or write original songs.
Please explore the links below to see examples of our work across a broad range of disciplines.
Thanks for your visit. If you'd like to discuss your project please contact:
(NZ) 021 2220214
(INT) +64 21 2220214
Prologue Studios Ltd P.O. Box 21-357 Christchurch 8143